$18.99

ISBN: 9781736523308
Availability: On Our Shelves Now
Published: Read Island, LLC - October 1st, 2021
---

$24.99

ISBN: 9781338790238
Availability: On Our Shelves Now
Published: Scholastic Inc. - October 12th, 2021
A heartwarming, page-turning adventure about one child's love for his most treasured thing, and how far he will go to find it. A tale for the whole family to fall in love with, from one of the world's greatest storytellers.

One boy and his toy are about to change everything...

Jack loves his childhood toy, Dur Pig.
---
This book is an island classic about the Rainbow Fleet!

Come sail into a magical Nantucket rainbow. Discover the adventure!

Simply the best childhood voyage ever!
---
$9.99
SKU: 978152485881002
Order a Signed Copy of Wendy Rouillard's Where oh Where is Barnaby Bear? on shelves now!

"Barnaby Bear is a true treasure. This book ensures many happy reads with your kids!"—Drew Barrymore, mom and actress

Where, oh where, is Barnaby Bear? We're searching for him everywhere. Has he flown to the moon? Is he in a balloon? Is he up in a tree? Is he down by the sea? He's everywhere a bear should be!

Follow Barnaby and friends on this rhyming adventure. Enjoy colorful illustrations and a sing-song rhyme that children will want to repeat each night before bed!
---

$17.99

ISBN: 9780763665296
Availability: On Our Shelves Now
Published: Candlewick - February 24th, 2015
Influential artist Carson Ellis makes her solo picture-book debut with a whimsical tribute to the many possibilities of home.

---

$7.99

ISBN: 9780689807688
Availability: On Our Shelves Now
Published: Aladdin - June 1st, 1996
Whales don't live in ponds—or do they?

"Dear Mr. Blueberry, I love whales very much and I think I saw one in my pond today. Please send me some information on whales."

It's vacation time, so Emily has to write to her teacher to help when she discovers a blue whale living in her pond. Mr.
---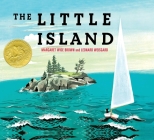 $17.99

ISBN: 9780385746403
Availability: Ships from our supplier - you choose to your home or to the store
Published: Doubleday Books for Young Readers - September 9th, 2003
Children's book legend Margaret Wise Brown—author of the cherished classic Goodnight Moon—and Caldecott Medal-winner Leonard Weisgard bring young readers an enduring picture book about the magic of nature.
 
---
$17.95
SKU: 9781645438922123
Let's GO BIRDING around Nantucket with the author of Let's Take a Hike, Leslie Bains. Order an Autographed Copy from us.

She divides the book into four section - the Backyard, the Shore, the Pond, and the Woodland birds. Learn about their environment, their habits, and enjoy a beautiful illustration of each of the forty-six birds that appear in the helpful guide. Leslie also included two stories that Ozzie the Osprey and Harry the Hawk told her.
---
$17.95
SKU: 9780615285757
Jenny's Pennies: A Nantucket Tradition by Peter Saverine

Hardover. Released May 21, 2009

This fun picture book is filled with colorful illustrations and a story told in rhyme of a mermaid named Jenny who collect the pennies thrown off the ferry as visitors round Brant Point upon leaving Nantucket. Jenny redistributes the pennies throughout the island to bring good luck to the finders. It's a great read-aloud and a wonderful souvenir for the kids in your life, whether they got to come to Nantucket or not! 
---