Attack on Nantucket (Paperback)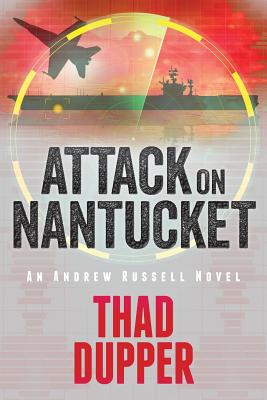 Description
---
Andrew Russell, the 46th President of the United States, his wife and their two young children have brought back a Kennedy-era feeling of Camelot to the White House.
President Russell, an ex-Navy fighter pilot, and his young family are spending another vacation on the beautiful island of Nantucket. The US Navy has deployed the USS Theodore Roosevelt carrier strike group along with America's most advanced attack submarine, the USS Jimmy Carter with SEAL Team Two embarked, to the waters off Nantucket for pre-deployment workups that coincide with the president's vacation.
The Islamic Front, funded by a Saudi Sheik, is putting the finishing touches on an attack three years in the making. Unbeknownst to the US Secret Service the Islamic Front has embedded several terrorist cells on the island in preparation for the arrival of President Russell and his family.
Meanwhile the US is becoming increasingly alarmed by China's military build-up of the Spratly Islands in the South China Sea. All of which sets the stage for faceoff between the US and China in the middle of a terrorist attack on Nantucket.
The people of Nantucket, descendants of hardy New England stock, along with the combined military and intelligence assets of the US Government are about to be challenged by the events unleashed on the tiny bucolic island.
Nantucket serves as the backdrop for this larger-than-life techno-thriller.